SOLO SHOW – ANNALÙ
DIGITAL WHITE – ARTVERONA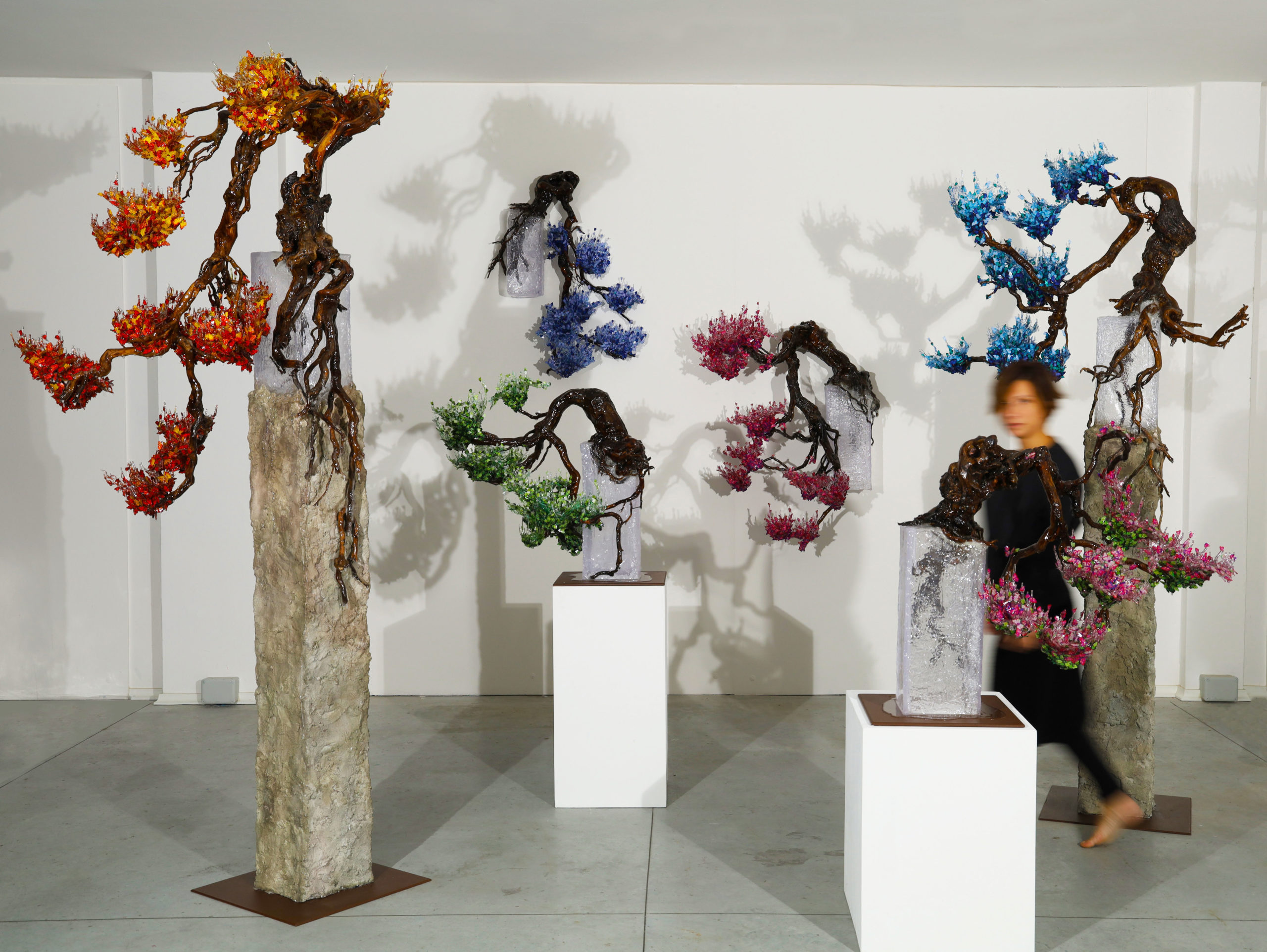 Since a long time, I have been working on the concept of bonsai, imagining natural constructions as architectures of the imagination: sculptures with mighty roots, knotty and moving bodies that develop through impossible, shivering, aerial foliage made of dismembered wings.
Those trees symbolise fragile, devastated men, whose roots are still anchored to imperviouslandscapes. The branches become their arms, seeking the light through a rising and ascendant movement.
Visionary plants become apocalyptic scenarios of a timeless Eden, and in their movement of endurance and struggle they regain an intense balance, while in their extreme fragility they express their presence in concrete shapes.